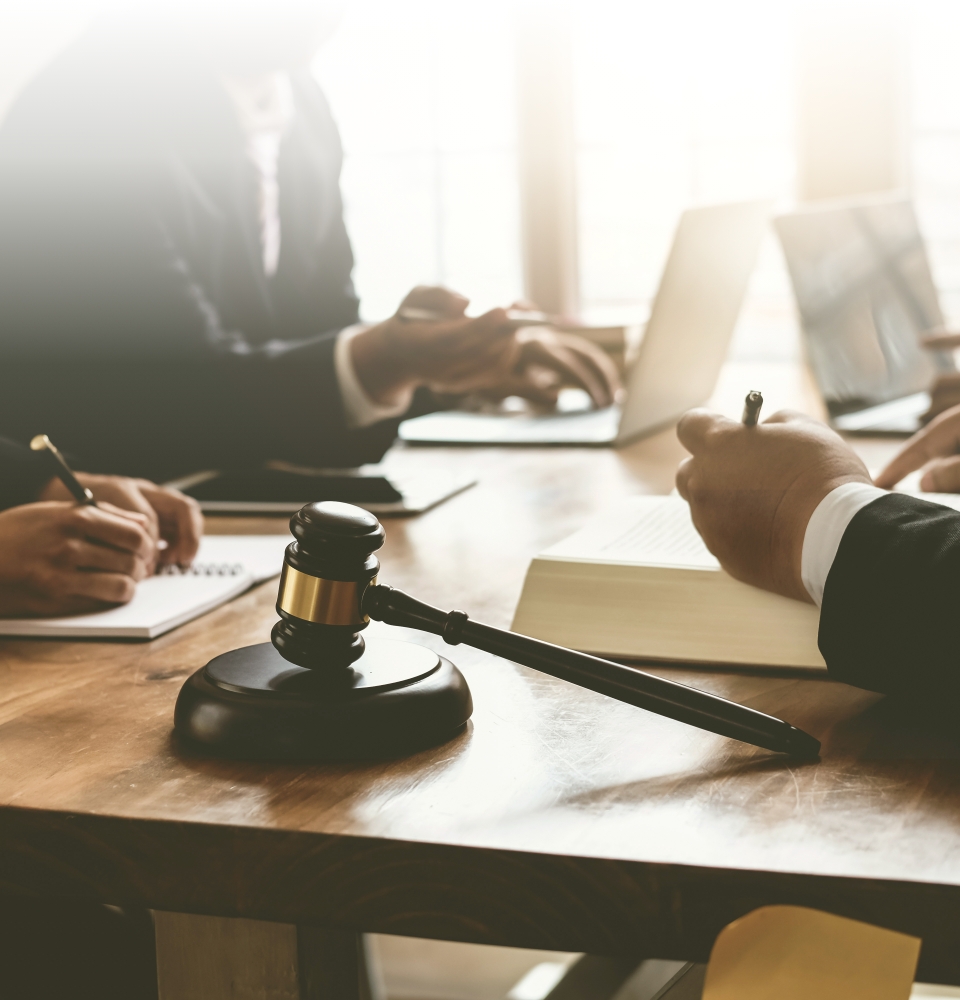 Not Your
Typical Attorneys

Our family is dedicated to serving your family.
Practice Areas
Sophisticated Multigenerational Estate Planning Assistance in the Bay Area and All of California
What will happen to your estate if you pass away or become incapacitated? How will handle the exorbitant expenses associated with your or a loved one's long-term care? How will you sustainably provide for your family member with special needs once you are no longer around to provide for them?
For over thirty-five years, our attorneys at Gilfix & La Poll Associates LLP have helped thousands of clients answer these difficult questions through proactive and comprehensive estate planning. Our team is made up of experienced wealth preservationists, published authors, talented litigators, and nationally recognized pioneers of elder law and special needs planning. We are committed to providing you with the high-quality services you need to protect your legacy, and our goal is to deliver the peace of mind you deserve.
---
Start exploring estate planning solutions today. Call (650) 683-9200 or contact us online to schedule an initial consultation with our team.
---
Our Service Areas
Estate planning can be a daunting task, especially if you are not sure where to start. Our legal professionals are prepared to answer all of your frequently asked questions and can directly address any concerns you may have. We will work directly with you to identify the tools and strategies best suited to achieving your goals.
Many estate planning solutions must be proactively implemented, so do not wait to seek legal guidance. At Gilfix & La Poll Associates LLP, we are invested in your family's future and are prepared to serve as your lawyer for life.
Our attorneys can assist you with:
Why Choose gilfix & La Poll?
Unparalleled Experience, Knowledge & Strategies
Certified Specialists in Estate Planning & Elder Law

Co-Founder of the National Association of Elder Law Attorneys

Pioneers in Elder Law & Estate Planning

Hundreds of Millions of Clients' Dollars in Taxes Saved

Thousands of Families in the Community Served

Over 35 Years of Serving the Bay Area
---
Learn more about how our services can work to protect your legacy by contacting us online or calling (650) 683-9200.
---
Client Testimonials
We are devoted to the preservation of family assets and to the dignity and well-being of our clients and community.
Your letter to the Medi-Cal office did the trick. They are no longer threatening to put a lien on my house. I cannot thank you enough for helping me protect my home.

- D.S.

I now understand why the trust will save our family a fortune in tax!

- M.M.G.

When my husband passed away, my attorney at Gilfix & La Poll Associates LLP explained all the steps that have to be taken, saw to it that all steps were taken, and literally held my hand through the process.

- J.T.

I want to express my gratitude for your professionalism and your invaluable assistance during our recent meeting on behalf of my parents.

- J.J.

I heard of the Special Needs Trust before, but I never understood it until you so patiently and clearly explained it to me. We now have one in place for our son.

- A.M.
If I have a trust, why do I need to sign a will?

One of the main reasons you signed your living trust is to be sure that your estate avoids probate. Probate, as you know, is the court-supervised process by which an estate is managed and ultimately ...

What is a "Power of Attorney"?

A Power of Attorney is a document in which you give another person, the "attorney in fact," the legal authority to act on your behalf. This authority can be limited to a particular asset, a particular ...

When is it time to review my trust?

You should also review your living trust at least every couple of years. The law changes, your circumstances change, and other planning needs may emerge. If you do not already have a living trust in ...

What are the benefits of a living trust?

A Living Trust is a planning technique that offers benefits to virtually all Californians. It is particularly appropriate for individuals who are older or who have substantial assets. If you own a ...
PROTECT WHAT YOU'VE EARNED For Your Family
Call 650-683-9200 or contact us online to schedule a consultation. We conduct in-person meetings, phone calls, and video conferences.