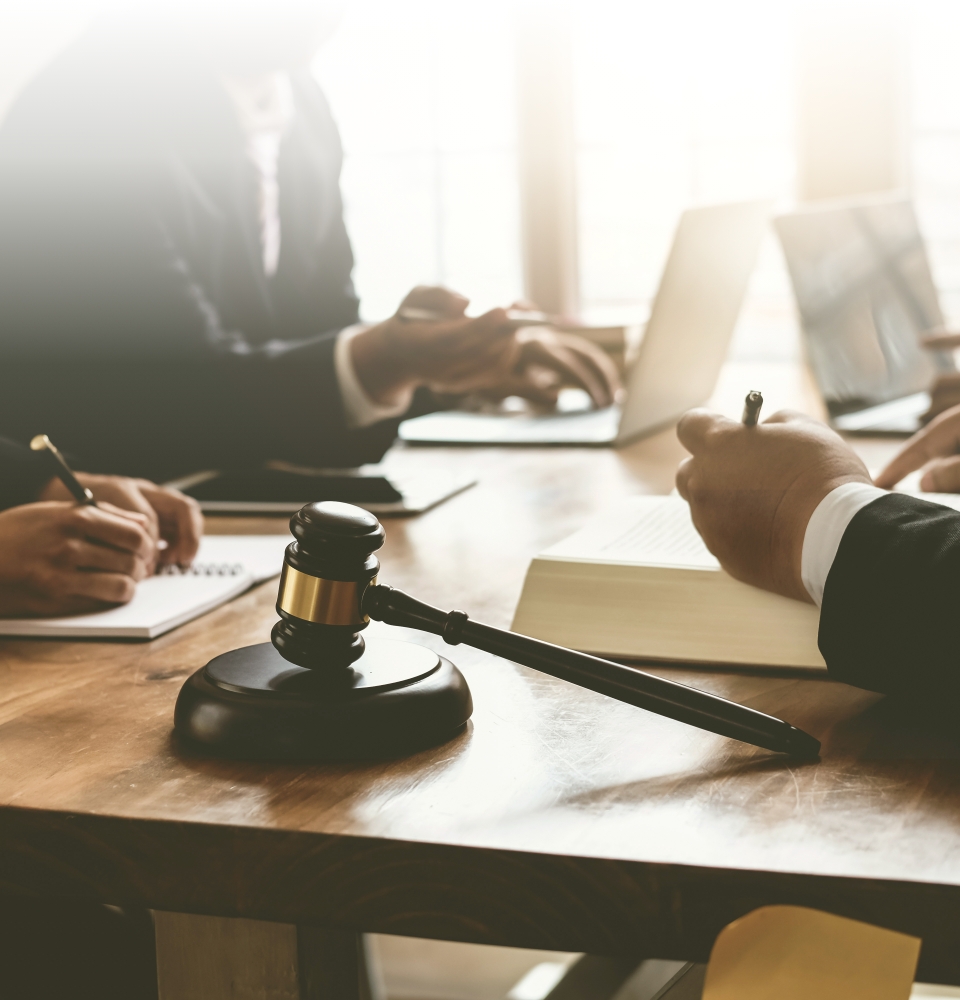 About
Gilfix & La Poll Associates LLP
Pioneers of Elder Law & Estate Planning
About Gilfix & La Poll Associates LLP
For over 35 years, Gilfix & La Poll Associates LLP has innovated creative legal solutions to help you manage and plan the future of your estate for the people most important to you and to us — your family.
Throughout the past three decades, we've authored "Form Books" used by other attorneys, written scores of articles in national publications, appeared in national media outlets, made countless presentations to thousands of professionals and families, and innovated the strategies that have defined our industry. We have a keen understanding of both the financial and legal perils your estate faces and how to avoid unnecessary costs and losses. We understand your fears and do our best to eliminate them with careful planning, astute strategy, and nuts-and-bolts know-how. Our role is to convert your very real fears into hope and optimism.
A Family Business
As a family business, we naturally put a premium on serving the needs of your family, applying the full extent of our experience and abilities to your estate planning with tailor-made solutions specific to your needs. At Gilfix & La Poll Associates LLP, we don't know the meaning of "boilerplate." No two families are alike, so the cut-and-paste legal service of lesser services is not only useless — it can be dangerous. By contrast, Gilfix & La Poll Associates LLP treats every client with the individual esteem and respect they deserve. We make an effort to provide the kind of service one would expect from a world class firm, and we consistently deliver on our promises.
Our Peace of Mind ("POM") Program
Over ten years ago, we created our Peace of Mind ("POM") Program, a cost-effective approach that lets us maintain close communication with our clients and ensure ongoing quality services. Members enjoy many benefits, including low-cost access to our professional staff for trust-related questions and a free annual meeting with an attorney.
This is how we've become an integral and lasting part of our community and local families. Our attorney team spans three generations. As your firm, we have every intent to serve your family for years. We hope to be your lawyers for life and beyond as we help you plan for tomorrow, so you can live for today.
Why Choose gilfix & La Poll?
Unparalleled Experience, Knowledge & Strategies
Certified Specialists in Estate Planning & Elder Law

Co-Founder of the National Association of Elder Law Attorneys

Pioneers in Elder Law & Estate Planning

Hundreds of Millions of Clients' Dollars in Taxes Saved

Thousands of Families in the Community Served

Over 35 Years of Serving the Bay Area
Call Now to Begin Planning for
Your Future



We believe in holistic, multigenerational planning, since the decisions you make now affect not only you but also those who are dependent upon you, from your parents to your children and grandchildren. Whereas other firms and services shy away from our kind of comprehensive approach, we see no alternative to doing the job right.
Proper estate planning requires the kind of foresight achieved only through years of experience. Let our innovative historic past help create your family's secure future.
---
Send us a message or call (650) 683-9200 today.
---
Client Testimonials
We are devoted to the preservation of family assets and to the dignity and well-being of our clients and community.
Your letter to the Medi-Cal office did the trick. They are no longer threatening to put a lien on my house. I cannot thank you enough for helping me protect my home.

- D.S.

I now understand why the trust will save our family a fortune in tax!

- M.M.G.

When my husband passed away, my attorney at Gilfix & La Poll Associates LLP explained all the steps that have to be taken, saw to it that all steps were taken, and literally held my hand through the process.

- J.T.

I want to express my gratitude for your professionalism and your invaluable assistance during our recent meeting on behalf of my parents.

- J.J.

I heard of the Special Needs Trust before, but I never understood it until you so patiently and clearly explained it to me. We now have one in place for our son.

- A.M.
If I have a trust, why do I need to sign a will?

One of the main reasons you signed your living trust is to be sure that your estate avoids probate. Probate, as you know, is the court-supervised process by which an estate is managed and ultimately ...

What is a "Power of Attorney"?

A Power of Attorney is a document in which you give another person, the "attorney in fact," the legal authority to act on your behalf. This authority can be limited to a particular asset, a particular ...

When is it time to review my trust?

You should also review your living trust at least every couple of years. The law changes, your circumstances change, and other planning needs may emerge. If you do not already have a living trust in ...

What are the benefits of a living trust?

A Living Trust is a planning technique that offers benefits to virtually all Californians. It is particularly appropriate for individuals who are older or who have substantial assets. If you own a ...
PROTECT WHAT YOU'VE EARNED For Your Family
Call 650-683-9200 or contact us online to schedule a consultation. We conduct in-person meetings, phone calls, and video conferences.