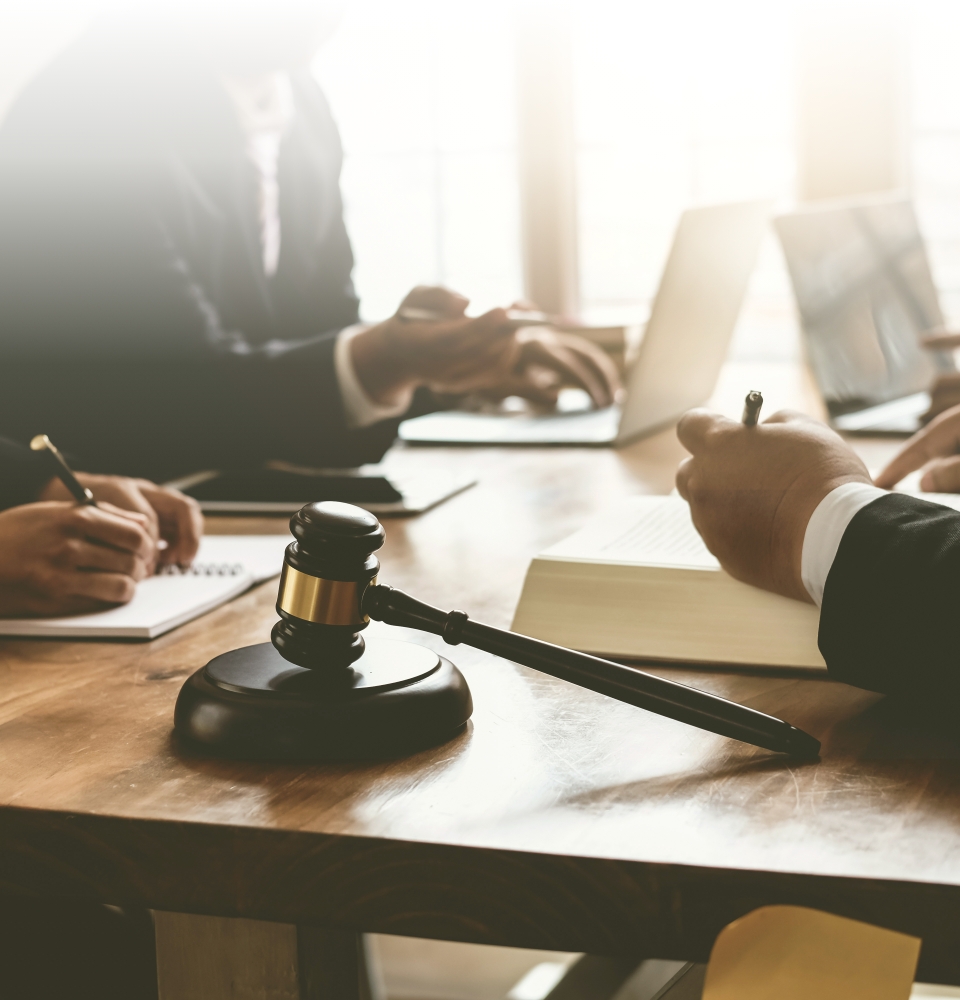 I Can Protect
Your
American Dream
Immigration law is complex, but I have the experience and resources to help
you navigate the immigration process.
Cupertino Advance Directives Attorneys
Helping You Plan Ahead
Advance directives are legal documents that allow you to make decisions about your medical care in advance of a serious illness or injury. While you are healthy, you can plan for what you want to happen to you when you are not, and you can designate someone to make these decisions for you if you are unable to do so.
Advance directives also include living wills, which specify the care you do or do not want if you become terminally ill, and durable powers of attorney for health care, which designate a trusted person to make medical decisions for you in the event that you are unable to make them for yourself.
At GIlfix & La Poll Associates LLP, we can help you create a clear plan for your medical care and your end-of-life decision-making. We have experience working with clients in Cupertino and throughout the Bay Area, and we provide compassionate, professional guidance and support throughout the process. We can help you create the advance directives that are right for you and your family, and we can help you carry out your wishes when the time comes.
Contact us at (650) 683-9200 to find out how we can help you with advance directives.
When You Should Have Advance Directive
Advance directives are important documents to have at all times, but they are particularly important when you have a serious illness or injury. If you are incapacitated and unable to make decisions for yourself, your advance directive will be used to guide your medical care. If you don't have one, your family members may have to make these decisions for you, and this could lead to disagreements and conflict.
Advance directives are also important when you are nearing the end of your life. When you are terminally ill, you may no longer be able to make decisions for yourself. If you have created an advance directive, these documents will help guide your medical care and ensure that you receive the care you want when you are no longer able to decide for yourself.
Speak with our qualified advance directive lawyers in Cupertino at GIlfix & La Poll Associates LLP. Dial (650) 683-9200 or contact us online to set up a consultation.
Ready to Help You Achieve Your
American Dream
I can work with you to reunite your family, change your immigration status, become an American citizen, or hire a foreign worker. We provide diligent, competent, and zealous representation to each client by being proactive, responsive, and accessible. You will have direct access to me every step of the way. We are ready to answer questions or address concerns whenever they should arise.
Above all, my priority is to protect your American Dream. As we walk with you through the immigration process, you will find peace of mind knowing that you have a strong and determined advocate by your side. Whatever your goals may be, know that you are one step closer to achieving them by retaining me as your partner.
How I Serve Clients
As a full-service immigration firm, I serve clients not only in our backyard in the Santa Clarita Valley, but throughout the country and around the world. Whatever your immigration goals may be, I'm prepared to help you work toward them. Your success is my success.
Our immigration services include:
Whether you are a human resources professional hiring foreign talent or the fiancé of a U.S. citizen hoping to join your spouse in America, I'm eager to help. I'm compassionate with my clients but also aggressive in my approach to ensure that I'm setting you up for success.
Choose Attorney Alicia Vargas
With a global presence, my firm has had the privilege to represent individuals, families, entrepreneurs, and businesses around the world. I look forward to putting my experience to work for you.
Why Choose gilfix & La Poll?
Unparalleled Experience, Knowledge & Strategies
Certified Specialists in Estate Planning & Elder Law

Co-Founder of the National Association of Elder Law Attorneys

Pioneers in Elder Law & Estate Planning

Hundreds of Millions of Clients' Dollars in Taxes Saved

Thousands of Families in the Community Served

Over 35 Years of Serving the Bay Area
Santa Clarita Immigration
Attorney
Don't Leave Your Immigration Matters to Chance
Every year, millions of people immigrate to America to live, work, or enjoy being an American citizen. Whether you are seeking a better life for you or your family, or you are looking for a new business opportunity, you need an attorney who thoroughly understands the complexities of the immigration process. That's where I come in.
As a first-generation immigrant, I understand your circumstance. The immigration process is scary, uncertain, and frustrating. That's why determination and dedication are not enough to succeed. You need an attorney who is knowledgeable, experienced, and has a proven track record of success. With 15 years of experience and 1,000 cases successfully solved, I know how to win and protect your dreams of being in America. From deportation defense to visa petitions, green card applications to naturalization, I work tirelessly to fight for you against all immigration matters you might be facing.
Client Testimonials
We are devoted to the preservation of family assets and to the dignity and well-being of our clients and community.
Your letter to the Medi-Cal office did the trick. They are no longer threatening to put a lien on my house. I cannot thank you enough for helping me protect my home.

- D.S.

I now understand why the trust will save our family a fortune in tax!

- M.M.G.

When my husband passed away, my attorney at Gilfix & La Poll Associates LLP explained all the steps that have to be taken, saw to it that all steps were taken, and literally held my hand through the process.

- J.T.

I want to express my gratitude for your professionalism and your invaluable assistance during our recent meeting on behalf of my parents.

- J.J.

I heard of the Special Needs Trust before, but I never understood it until you so patiently and clearly explained it to me. We now have one in place for our son.

- A.M.
If I have a trust, why do I need to sign a will?

One of the main reasons you signed your living trust is to be sure that your estate avoids probate. Probate, as you know, is the court-supervised process by which an estate is managed and ultimately ...

What is a "Power of Attorney"?

A Power of Attorney is a document in which you give another person, the "attorney in fact," the legal authority to act on your behalf. This authority can be limited to a particular asset, a particular ...

When is it time to review my trust?

You should also review your living trust at least every couple of years. The law changes, your circumstances change, and other planning needs may emerge. If you do not already have a living trust in ...

What are the benefits of a living trust?

A Living Trust is a planning technique that offers benefits to virtually all Californians. It is particularly appropriate for individuals who are older or who have substantial assets. If you own a ...
PROTECT WHAT YOU'VE EARNED For Your Family
Call 650-683-9200 or contact us online to schedule a consultation. We conduct in-person meetings, phone calls, and video conferences.